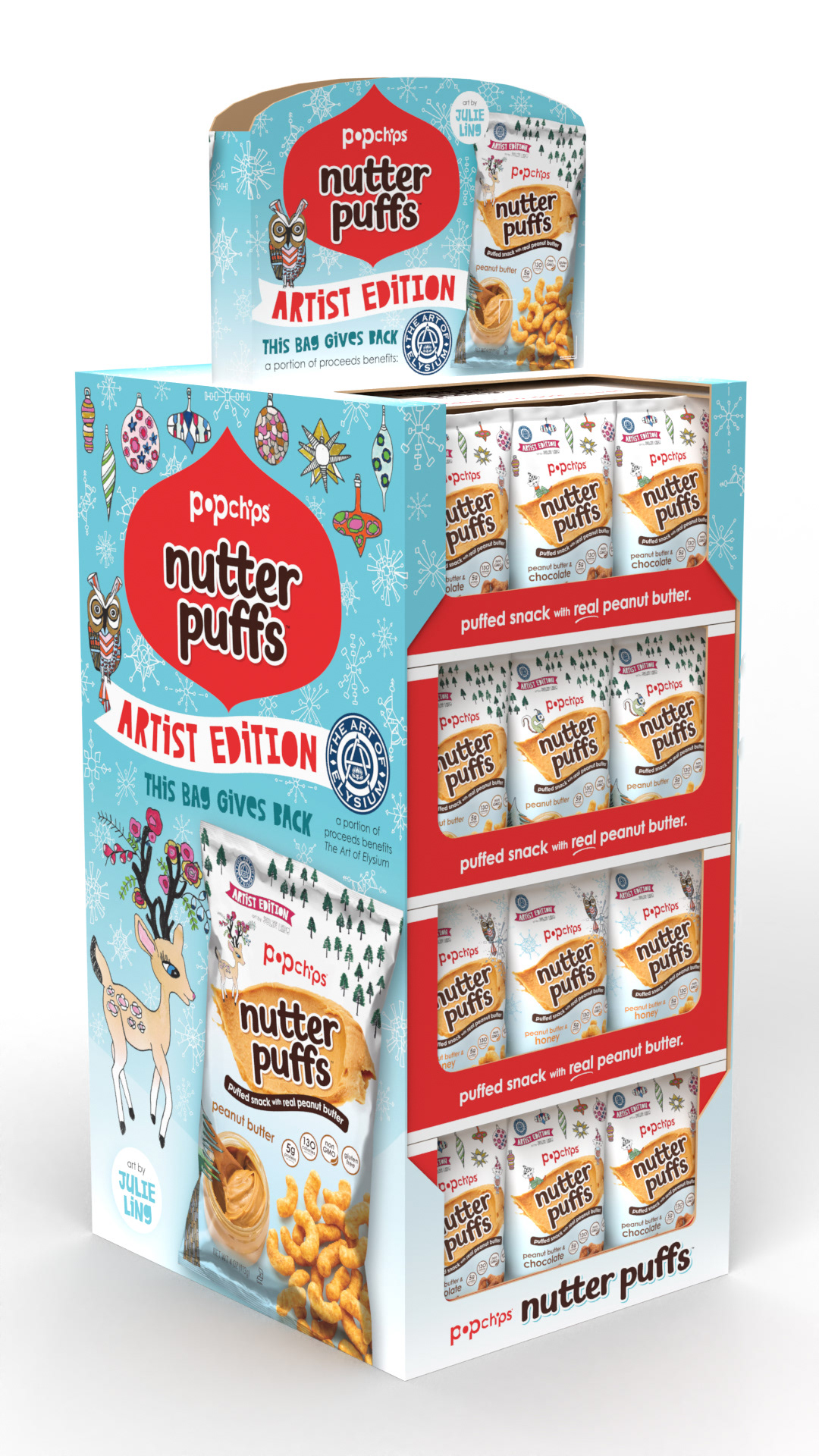 Point-of-Sale Display
The 2018 holiday season gave popchips an occasion to connect with consumers with our 'spread the cheer' campaign. We collaborated with artist Julie Ling to create colorful packaging and seasonal displays and also partnered with The Art of Elysium to make a charitable donation—that's a lot of info to communicate at point of sale. I "locked up" different elements together so that they looked like fewer things; and because I recognized that only a few things needed to really be visible from a distance (everything else could be read when close-up), I elevated key elements with color and size.
Holiday Campaign for Social Media
On a much different scale, I enjoyed bringing the illustrated elements to life in animated Instagram posts.